Lakme Fashion Week 2022 saw a plethora of masterpieces by various talented designers from India. Each of the collections showed something unique and striking. But what caught the eyes of the audience was the abundance of sparkly styles, each presented in a unique and creative manner. With the given plenitude of festivals in India, many designers showcased their spellbinding festive collections full of shimmer and sparkle, that matched the spirit of celebration that we see in every Indian festivity.
Here are some of the designers whose sparkly festive collections stood out:
Shyamal and Bhumika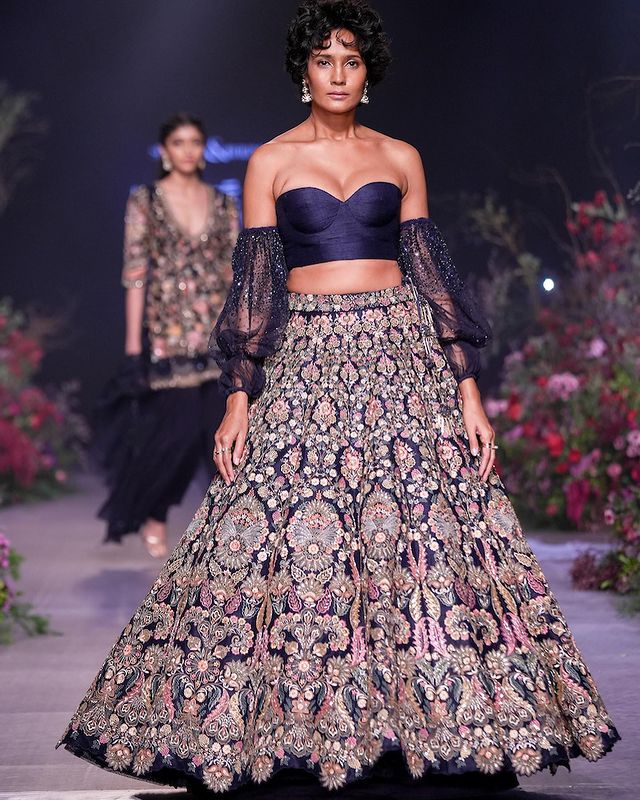 Shyamal and Bhumika unpacked their festive collection, "Blooms of Paradise" celebrating nature, our history, traditions, museums and so much more. The designs revisited some age-old crafting techniques, paired with a mix of hand-embroidered silhouettes and colours to take the ancient crafts of India to a global level.
Nachiket Barve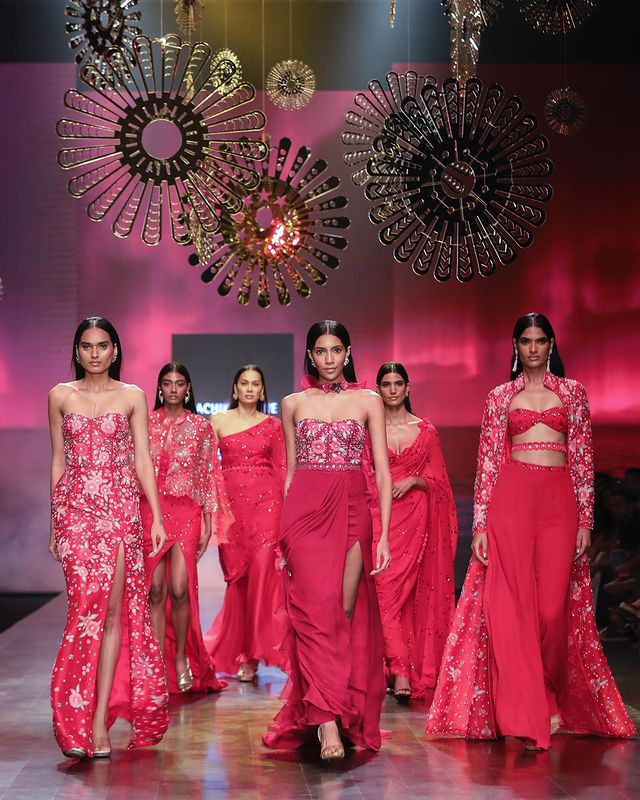 Nachiket Barve's festive yet contemporary collection "Ephemera" was all about celebrating the value of handcrafted and handmade fashion. Taking inspiration from the poetic transitions in nature, the collection showcased a mix of cutwork, thread embroidery, applique techniques and beading to bring out some wonderful textures.
Anushree Reddy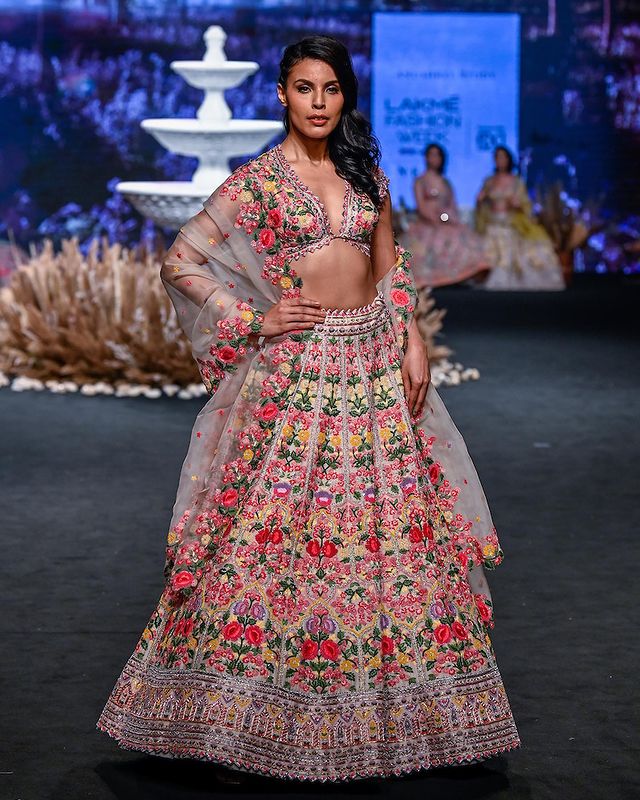 Taking inspiration from the royal travel stories of the gilded era, Anushree Reddy's wedding collection "Nazira", beautifully brought the mystical flora and fauna to life with the brand's signature embroidery. The collection was a flavourful melange of contemporary flare and traditional fibre, thus marrying the age old crafts with the brand's modernist elegance.
Gaurang Shah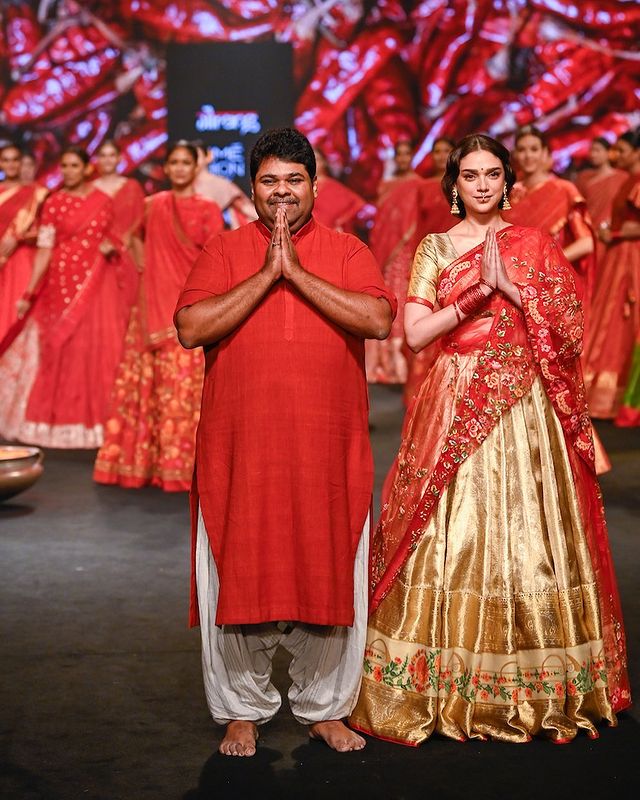 Gaurang Shah's wedding collection "Sindoor" beautifully portrayed the significance of vermillion in the celebration of Indian rituals. The lineup can be described as a confluence of varied crafts, never imagined together. It combined several traditional intricate weaves and embroidery with a dominant touch of electric red. The outfits highlighted a variety of handlooms, balanced with surface textures of traditional embroidery techniques.
Shantnu and Nikhil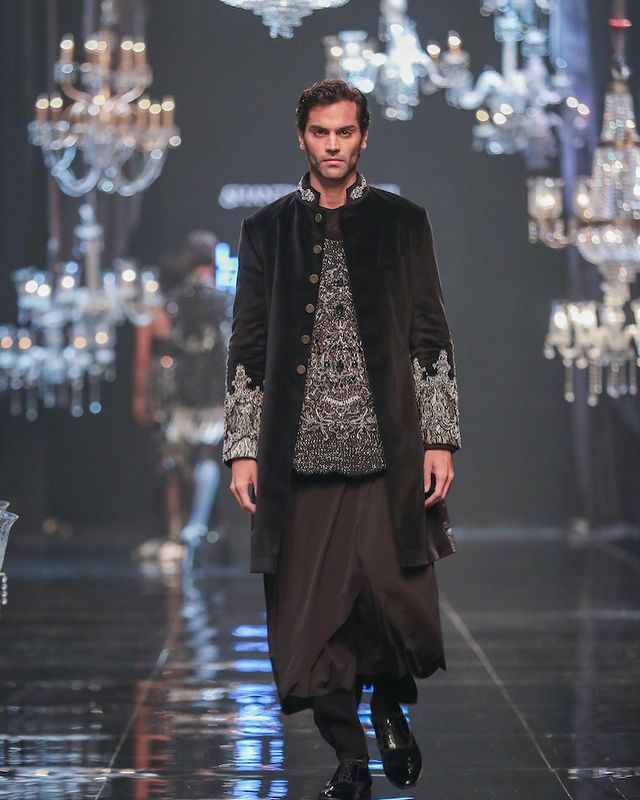 Drawing inspiration from the Baroque Era, Shantnu and Nikhil's collection "Capella " adequately revisits the opulence served by its majestic artefact, The Chandelier. The lehngas, embellished with stones and crystals on off-white, mint-gold and charcoal paid an ode to the interiors of the Baroque Palace with Dori work. The collection was a new way for the designers to be a pair of anti-trendsetters.
Gracing the beginning of the holiday season, it was refreshing to see shimmery festive designs light up the ramp! Which collection did you like the most?