A new perspective on menswear was seen at the recently concluded Lakmé Fashion Week in partnership with FDCI. Unlike anything one had ever seen before, it was fluid and experimental. Fashion was pushed to its limits by the designers, and the outfits were drool-worthy. Check out our favorite menswear looks from fashion week.
Bloni
From rubber cuts in sleek proportions to dramatic silhouettes, surfaces that changed colors with body heat, tie-dye, handwoven denims and regenerated textiles, Bloni's collection showed it all at the Lakme Fashion Week. The collection was all handcrafted to perfection.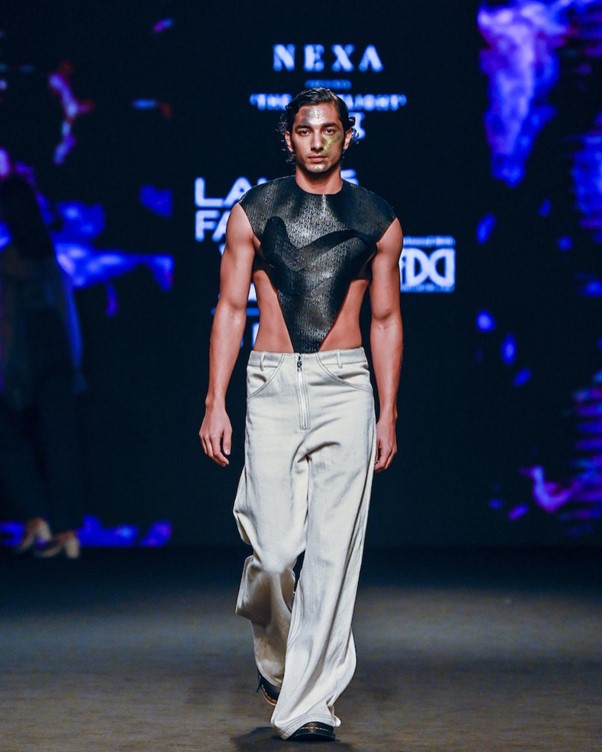 Rajesh Pratap Singh
In his collection, Rajesh Pratap Singh featured exaggerated shoulders and cropped boleros, cocoon jackets, structured jumpsuits, and saree drape dresses. His designs also included asymmetrical, iridescent metallic fabrics, khadi jackets with resin coated seams, and a hooded borelo jacket with the designer's signature pleats.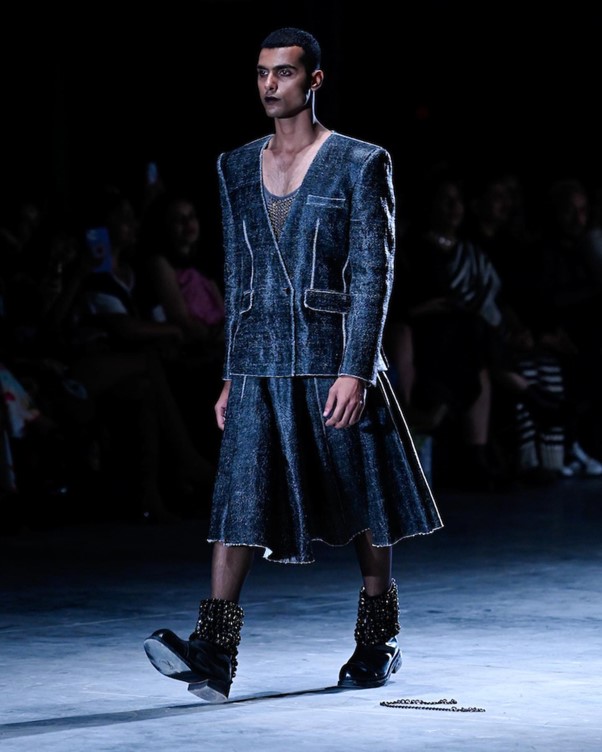 Amit Aggarwal
With shears and micro hemlines, rubber corded bodices, and subtly fetishistic short dresses, the collection played with light and shadow. Embroidered jackets in structured polymer were also featured, as well as asymmetrically hand-corded tuxedo sets cut with a deep metallic and fluid man suit interjection.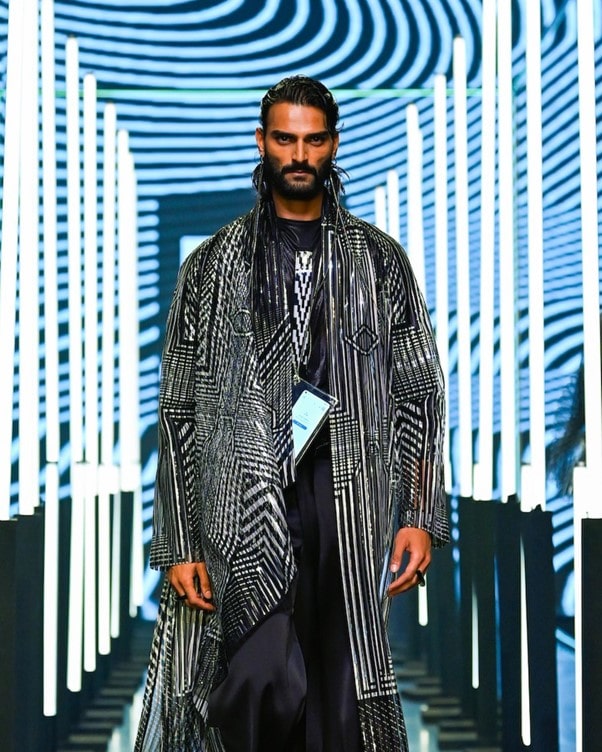 Gaurav Gupta
With crystal burst embroidery, a celestial colour palette, and astronomical construction, the collection embodied the meteoric sensibility. Thousands of crystals scattered on bare skin radiated iridescence in the night light.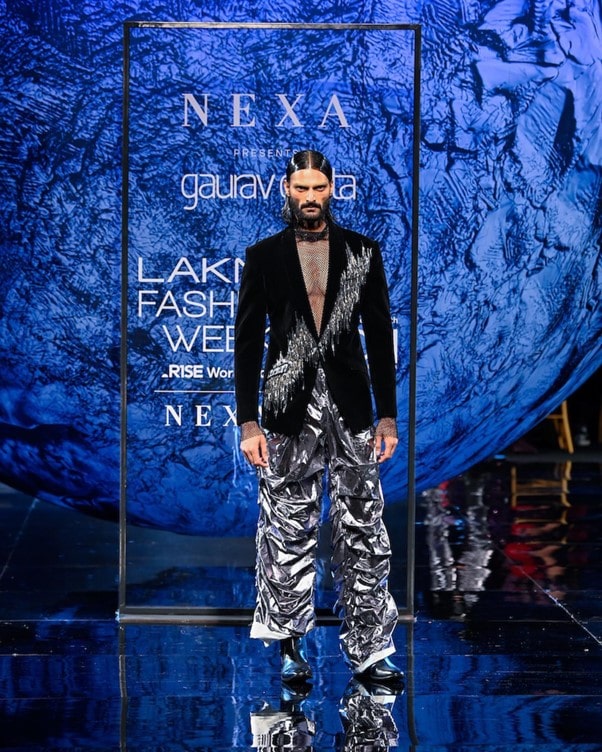 Abhishek Sharma
Featuring bold royal imagery, ensembles had stunning bright colors, contrasting with fine gold thread and amazing hand embroidery. Abhishek ensured that the colors he used matched the mood of the apparel with such a grand visual presentation. Rich gold bursts merged with stunning greens, pretty rose pinks, sultry midnight blues, vibrant oranges, and even Indian red were all a part of his collection.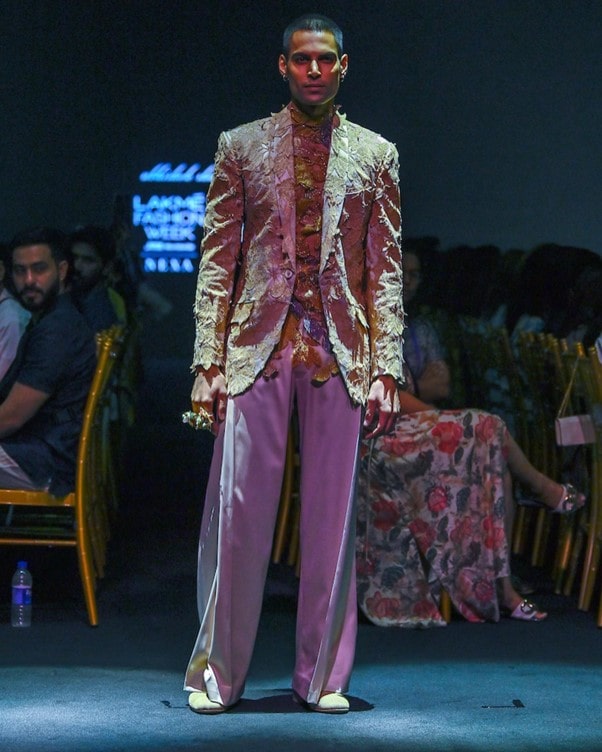 Nirmooha
'Magical Wilderness', the A/W 22′ collection by Prreeti Jaiin Nainutia of Nirmooha, projected on Day 3 had a power so overwhelming. The contemporary patterns, embroideries, and alike, it invokes the nostalgia of spring and summer.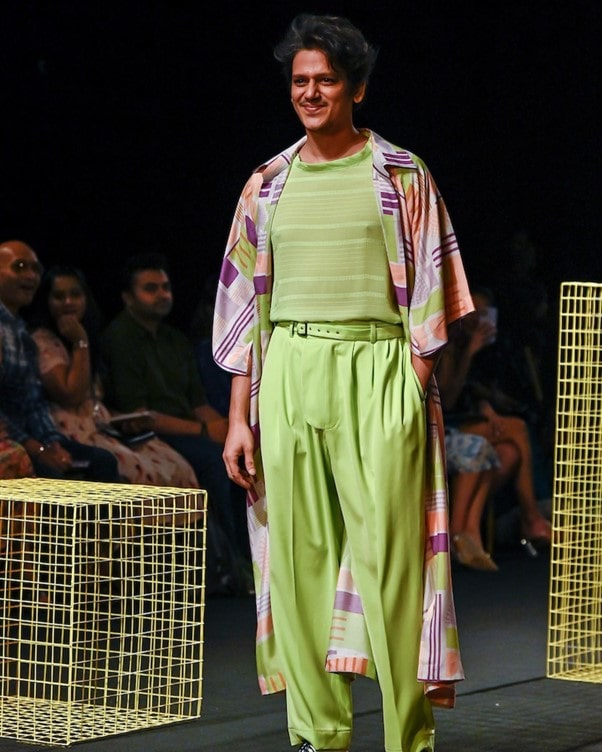 SVA Couture:
'Mor Aur Fuaara' is SVA's spirited collection inspired by nature and travel. The line-up featured aqua-hued portraits of Varanasi's Nadesar Palace propped up with eye-catching peacock prints. With cool-toned greens, blues, off-whites, and rose gold pinks to complement their signature stripes and Lucknowi embroidery, metallic textures and Indo-fusion pairings set the stage. The collection was a breath of fresh air with its fluid capes, saris, twin sets, energetic co-ords and kurtas.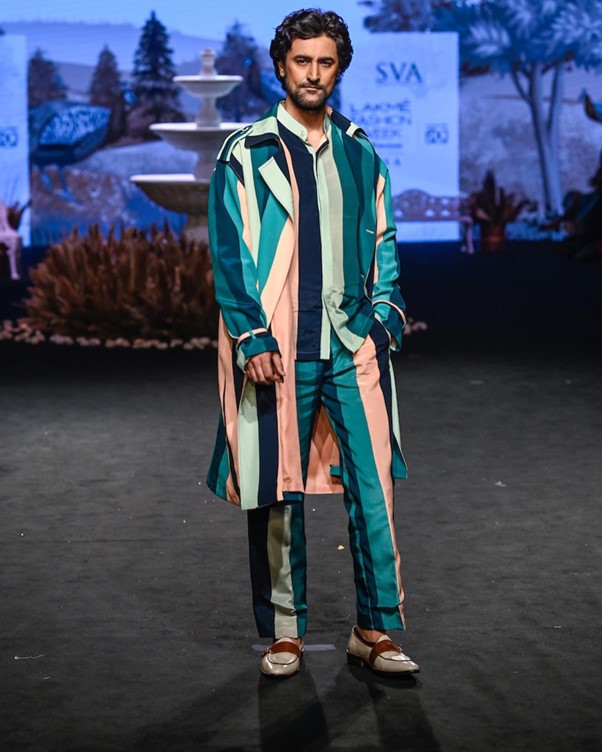 Pawan Sachdeva
Bringing athleisure to formal wear, Pawan Sachdeva's latest collection features futuristic aesthetics. The silhouettes and styles were relaxed and comfortable. His collection is good for all events from car to carpet. And, from carpet to street.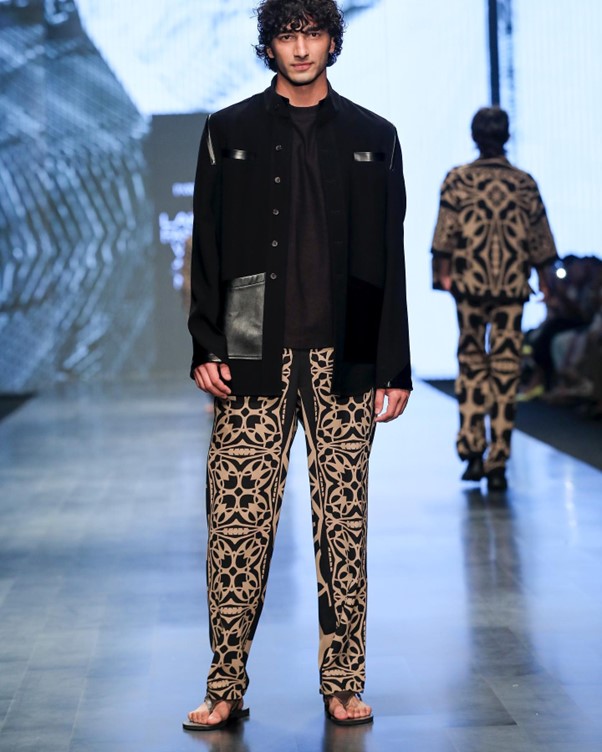 In totality, menswear embraced maximalism with fashion that came in various shapes, structures, embellishments and colors at the Lakme Fashion Week. Let us know which other menswear collection you liked in the comments below.