When you think of Indian fashion, only a couple of designer names will pop into your head. It's mostly Manish Malhotra, Sabyasachi and Ritu Kumar who seem to have been ruling our minds for decades and have evolved their designing style with time too! Labels such as Affroz clothing are rarely discussed, but they should be recognized by the entire Indian diaspora.
In a Tête-à-tête with fashion designer Affroz as she opens up to us about her journey into the world of fashion.
When we asked Affroz about her dream to be a fashion designer, she said she never intended to be a designer until she became one.
"What drove me towards designing was my passion towards creating things from scratch and putting things together."
For someone who did not want to be a designer at all, we were curious to know how this journey started. She said, "My career began with an internship in one of the leading companies and then I continued with them as a junior designer. I worked there for 4 years and became a core member of the team. In the meantime, I had a feeling inside me that I was not satisfied with how much I was doing. And later that year I got an opportunity to start my brand and I took it."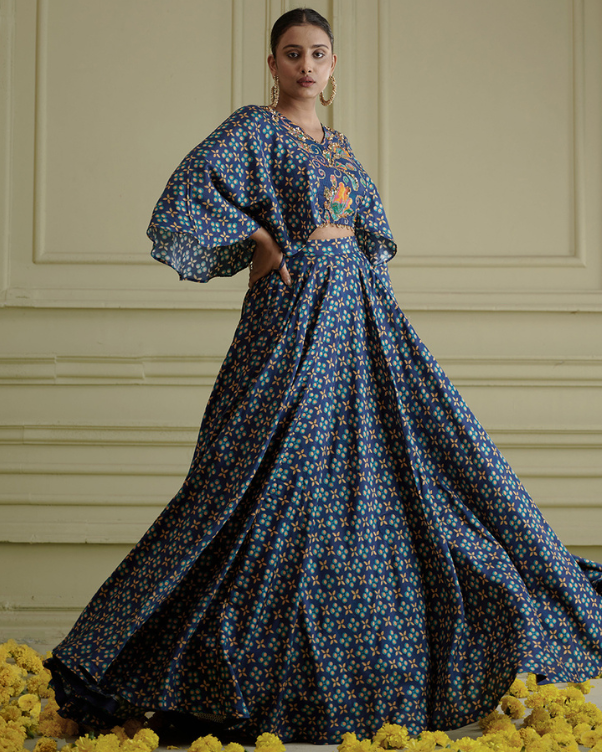 When asked about how a typical work day for her looked like, she said it all begins with a to-do list and prioritising each task.
She added, "Making creative decisions from designing products to social media posting and website development.
Meeting vendors for ongoing production and of course no day can end without a few zoom calls with the team."
When asked about the best part of the day, she said, "My best part of the day is knowing that each order is delivered at right time to clients because I believe my customers have placed order keeping faith in me for getting the right quality outfit at right time."
Being a brand owner has its own set of challenges. There are two sides to this coin – the best and the worst. When asked about her perspective, she said, "Well certainly I feel that each and every task that I do for AFFROZ is the best part. And this is because of the constant feeling of gratitude that I have towards it. Because only me and my closest people know how far I have come.
Not exactly the worst but I find one thing difficult that even Masaba Gupta herself said "Entrepreneurship and creativity don't always go hand in hand."
A successful designer like her would surely be turning to someone for advice or feedback. But who is that person? Affroz responded saying, " I always like honest, brutal and constructive criticism and trust me there is no better duo for this than my mom and aunt for it."
When asked about her collection and the inspiration behind it, she promptly replied.
"My latest collection is of sarees. That consists of a variety from fusion draped saree to classic hand embroidered saree.
I get inspiration from everywhere and everything. This time what caught my attention is the drape of saree and how it accentuates one's body.
So, I have tried different styles of sarees in various colours and prints."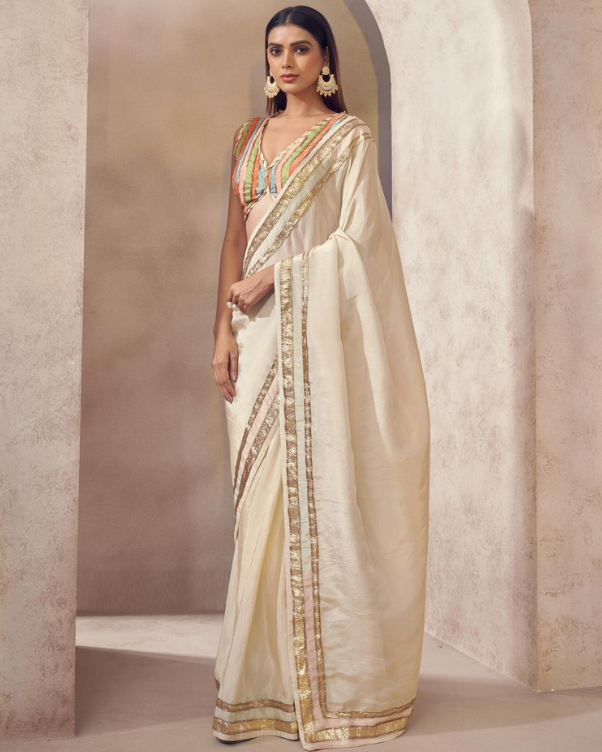 As the interview progressed, she told us about her inspiration and that's none other than Masaba Gupta.
"My inspiration is Masaba Gupta, the way she has taken some entrepreneurial decisions for her brand that are also creative and relevant to all generations, even Gen Zs.
And I am a constant admirer of Anamika Khanna's designs."
We asked her perspective about where Indian fashion should be in the next year. She is of the opinion that "Indian fashion is growing as we speak about it but the most key factor would be customer satisfaction in future.
With so much competition being around the key is to connect with customers on a deeper level and maintain connection so they also be loyal with the business.
Sustainability is a very trendy word in recent times, maintaining sustainability while producing a product is as important as creating a product that can be used/styled in different ways and multiple times giving different appeal. Reuse of a product can contribute a lot in getting a solution for the problem of over consumption."
She then told us that she feels Sonam Kapoor Ahuja is the best dressed celebrity alive.
"Sonam Kapoor Ahuja is the best dressed celebrity because it doesn't matter whatever she wears, it's the attitude with which she carries her outfit.
Like Iris Apfel said "Fashion you can buy but style you possess. The key to style is learning who you are, which takes years. There's no road map to style. It's about self-expression and above all, attitude."
We wanted to know which Indian celebrity she would love to see wearing her designs, she replies, "I would love to see Rhea Kapoor in my designs, everyone knows she's the OG"
When asked which western celebrity/socialite would she like to style, she said, "I don't know if I can style her but I would love Anaita Shroff Adajania to style one of my outfits even better if she styles it on herself."
Talking about what it takes to be a successful fashion designer, she shared her opinion.
"Learning it day by day on this journey of mine towards entrepreneurship and as the head designer for AFFROZ, but I believe the key is always to keep going and showing up no matter what."
While talking about her own go-to style, she said, "My style is like opting for one iconic piece rather be it accessories or a clothing item and then building a whole look around it with classic and minimal pieces."
Putting light on her secret talent, she said, "I won't say it's a secret but my key talent is multi-tasking."
Since she told us that she did not intend to be a designer, we were curious to know what else she would be.
"If not a designer I think I would have done something related to business management."
Every field has its principle, we wanted to know the principle she follows.
"The key principle that I follow while designing is that each piece should be versatile enough to be reused and re-styled in the long run with aspects of its quality as well.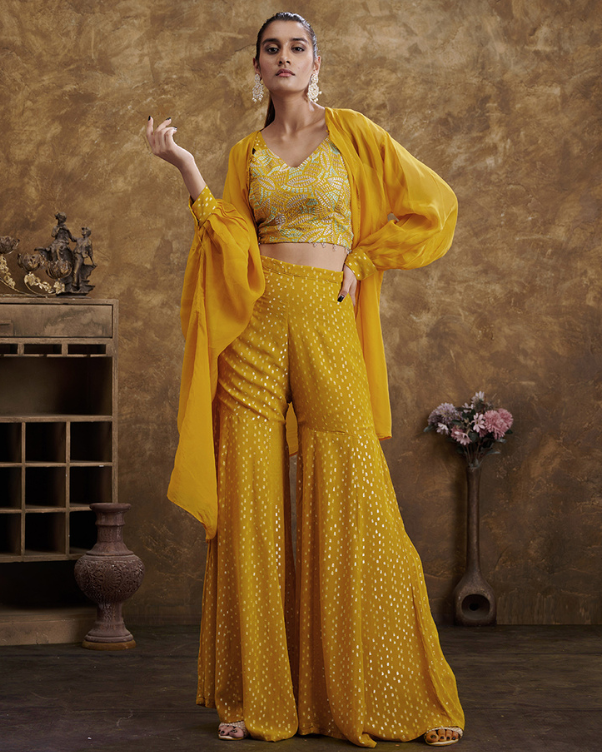 This is something which I follow for my wardrobe and I feel this different kind of joy in restyling older pieces. I have treasured some very classic pieces be it clothing or accessories from my mother's and grandmom's closet."
When asked about her opinion on fat tax and gender-neutral clothing?
"First of all, fat tax is the most unethical thing one can do. Being a designer and entrepreneur, I know consumption increases but do we give discounts to the people buying smaller sizes? We don't. Usually, designers/brands always add a decent amount of margin to the cost price so that it would not affect the increase in consumption for bigger sizes.
About gender-neutral clothing, anyone can wear anything they want besides all these stereotypes are set by society. I always address AFFROZ as a clothing brand."
When asked about how she keeps up with the latest trends while designing, she said, "Again this also resonates a lot with my personal style. I try to adapt trends in my own way so that it should not overpower my true essence in designing. I believe it is important also to know trends as it is about keeping awareness of the industry."
If you're a fan of sustainable clothing, you must check out Affroz's collection on www.mirrawluxe.com/affroz. Happy shopping!