The year 2022 saw runways with comfort driven clothing, environment friendly outfits, gender-fluid fashion, a refreshing body-positivity outlook and a lot more. Clearly, the fashion industry went in a total reboot mode during the pandemic.
2022 is ending and it is impossible to ignore what awaits us next season. So are you keen to know what's in store for 2023? Keep scrolling to check out the fashion forecast for the new year!
Viva Magenta!
Pantone officially announced the colour of the year for 2023: Viva Magenta. Fashion, beauty, and even home products will feature this vibrant, bright hue this year. Here's a Viva Magenta find that will keep you ahead of the trend.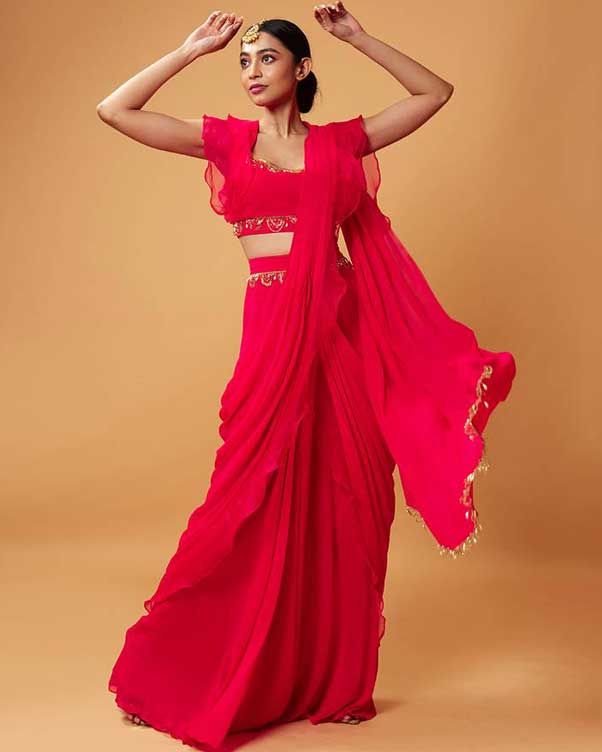 Sheer everything!
Approximately 77% of designers around the world feature sheer transparent looks in their collections, according to experts. And who doesn't love a bit of sheer? Whether it's in the form of a fitted turtleneck outfit or a mesh dress, sarees, etc. these fabrics are the perfect way to show a little (or a lot of) skin. Sheer joy, isn't it? Pun intended!
Make the most of this fashion trend by playing with textures and fine prints and give a refreshed take to this classic fabric.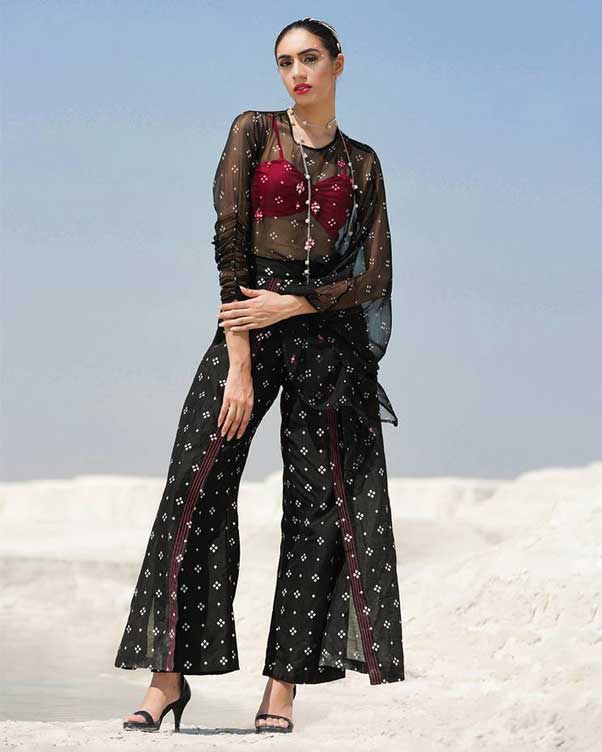 Up your style game in these sequins
Sequins in all patterns and prints will take over your closet. There is a bright and shiny version of everything these days, from headbands to shoes to lehengas to evening gowns. More sequins or less, who cares? Don't hesitate to go OTT with this trend!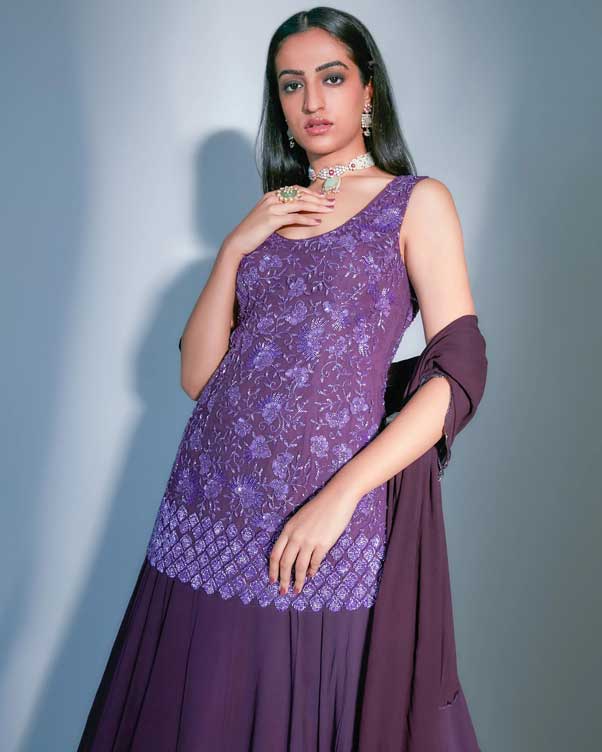 Embrace Metallics
Metallic textures and iridescent fabrics made a big impact on the runway this season. With shiny dresses, lustrous bags, and glistening shoes, the metallic trend makes your outfit pop and makes you stand out. Don't you agree?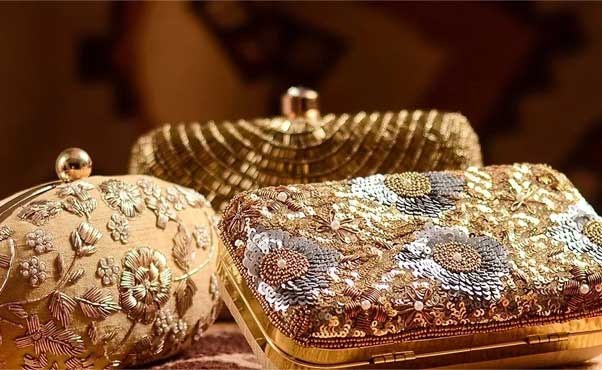 Say hello to spring with Acid Green
Neons are perfect for spring but the colour that is a synonym to the season is none other than Acid Green. This colour has the power to pull the emphasis on itself. No wonder it's trending on all the runways! Unable to figure out how to make it a part of your wardrobe? This fashion trend is a bold choice, all you need to do is  pick a silhouette (or silhouettes) that suits you the best. Here's one from the house of Pooja Bagharia.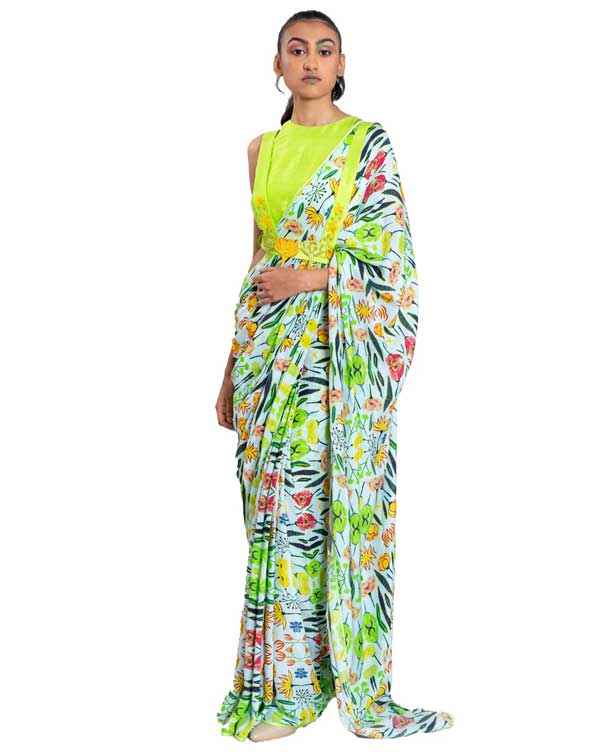 Fashion Backed by Ethics
Glamour without guilt will continue to be the trend as people are now getting more conscious with their outfits. To compete in a market where consumers are becoming increasingly aware of environmental and social issues, small and large clothing companies are turning to sustainable and eco-friendly products.
Leather fashion
Fashion is getting an all new spin globally with leather. This fashion trend is everywhere in 2023 street style. Get used to seeing some leather in an outfit. Not sure how to style leather into your own wardrobe? This piece by Sougat Paul is the perfect inspiration!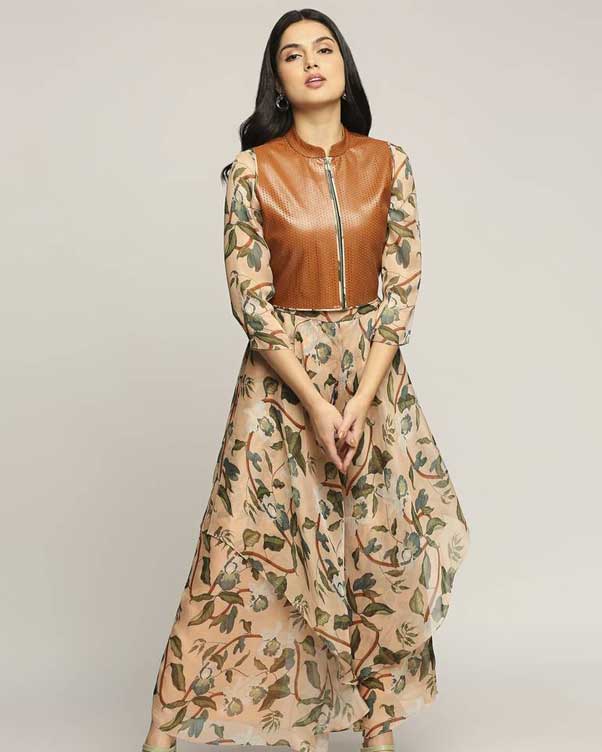 Fringe Benefits
The tassel detailing fashion trend is extending its lifecycle from 2022 to 2023 and who says it's only for the warmer months? You can add drama to your look with tassels and fringing. Keep it subtle or go overboard with it, either way, you will slay. So, from skirts and footwear to bags and dresses, find it all on Mirraw Luxe.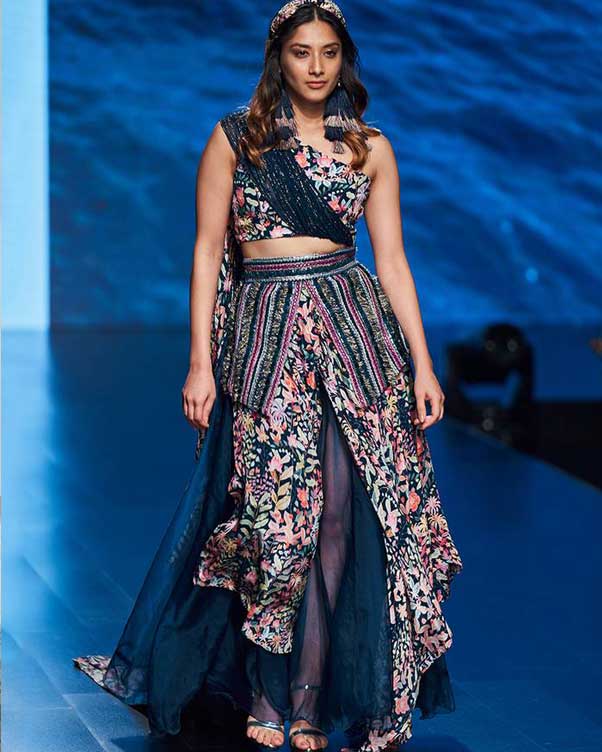 Ruffle it up!
We spotted ruffles big and small sashaying down many runways this season. As designers interpreted clothing for 2023, volume played a major role in showing ruffles are perfect for day time and evening wear. Need to ruffle it up? Check out this coord set by Mehak Murpana!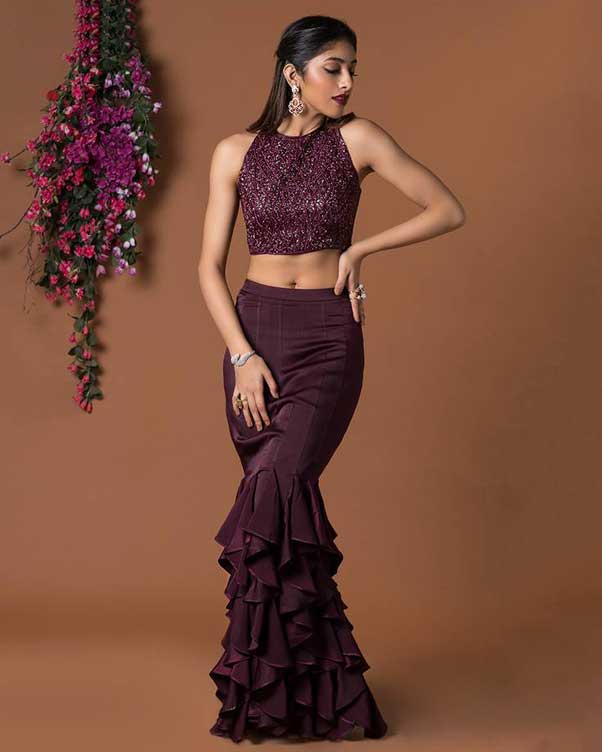 Florals are always in!
Ever seen florals going out of trend? That's because we all have one in the wardrobe that makes us feel fresh and rejuvenated. Dull weather or a sunny day, florals will pump up your mood right away. Such is the power of this trend, don't you agree?