All excited to plan your magical dream wedding but Pinteresting is confusing you? Sometimes, plenty of ideas you are browsing through can leave you feeling overwhelmed very quickly. With the guide we are sharing with you below, you and your partner can basically make this an enjoyable process. Are you ready? Keep reading!
Start with the 4Ws – What, where, when and who?
What does your ideal wedding look like?
Indian weddings are known to be a one-week big affair. There are events like Ganesh pooja, mandvo, mehendi, sangeet, haldi, the big wedding day and the reception. Figure out how many events you are planning to have. Also, take the opinion of your parents and check if there are any specific ceremonies which are important to them.
Where are you going to have your dream wedding?
Think of the ideal backdrop where you imagine taking your vows. Whether it will be a beach wedding or a palatial wonder – your ensemble, no. of guests, etc will have to be planned accordingly.
When would you like to get married?
Do you want a chat mangni pat shaadi or go slow and set a good mahurat with the priest? Whatever you plan, set the date. Also factor in the favorite season – whether you want to experience the warmth of the summer or you are envisioning wintery whites, day or night, every detail is important. Psst…your wedding venue and also your dress will depend on this.
Who would you like to invite for the wedding?
Now, this can be a tough one but we will try to make it easier for you.
Create a rough list with your partner (P.S: It is subject to change in the following months)
Get a list from your parents too. Do not panic when you see the first list…it will come down.
Split all guests names in columns – the first column should have people without whom you cannot get married. 2nd column should have people you would love to invite for your wedding but it's fine if they are unable to attend and 3rd column should be those who are as good as strangers to you.
This process will help you decide who all to call, how many wedding favours you need to invest in, book the venue and make food arrangements accordingly. Once you decide on all the 4W's, hire a good wedding planner to manage the rest of the hustle and bustle.
Packing for your dream wedding:
Let's avoid the last minute hustle of packing for your D-day. Whether you are planning the wedding in your own city or another destination, keep this guide handy. Read on:
1. Footwear:
Be it the pair of heels or be it your juttis or mojaris – this cannot be left behind at all. This should ideally be the first thing on your packing list. Also, bridal footwear are fragile because of the embellishments on them. Keep them intact by carefully packing them in a box and bubble wrap it too.
Besides this, carry other pairs like flip-flops, peep-toes, loafers etc.
If you need some shopping inspiration, here are a few from the house of Tiesta.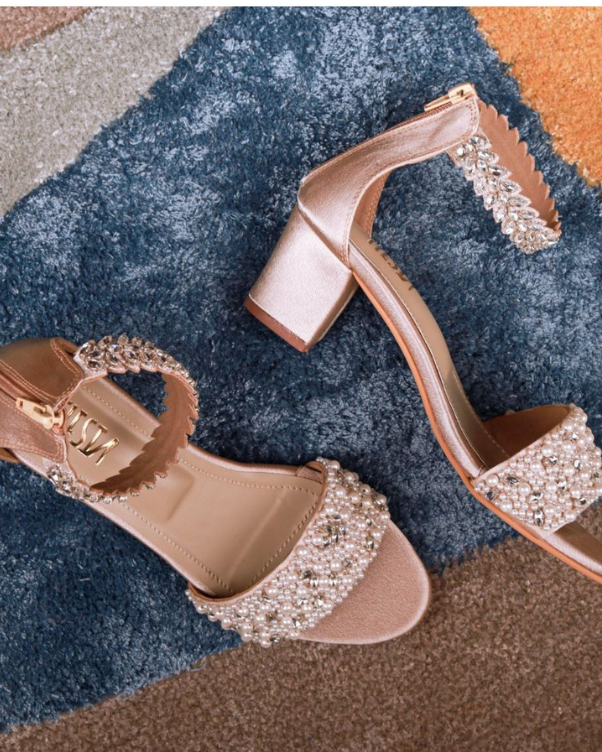 In case you love to keep it subtle, this pair of blush pink sandals embellished with crystal stones is what you need.
And if you would like your shoes to scream as loud as your happiness about your wedding day, this pair of bridal wedges is your perfect choice!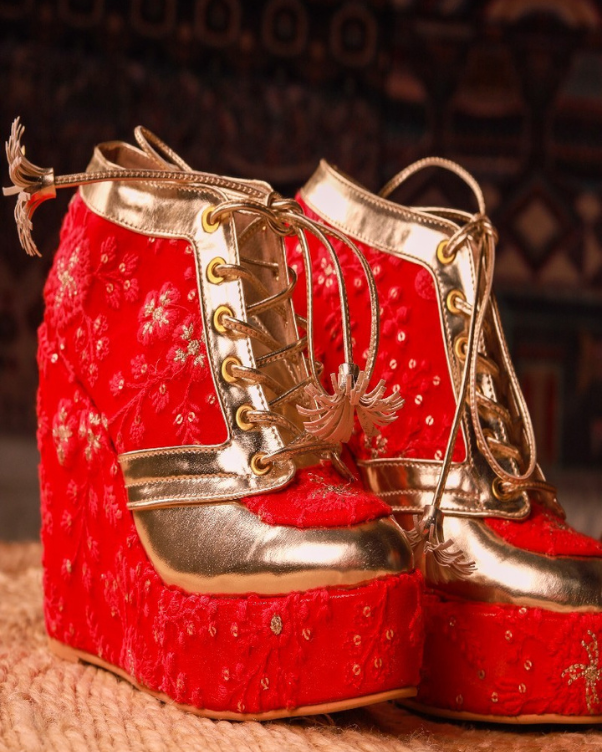 2. Jewellery:
Pack your wedding jewellery with care too – the headpiece, earrings, necklace etc. Don't forget the wedding rings. If you are having a mehendi party, do carry the floral jewellery. Pack your jewellery separately for different occasions as they can mix up during transit. For wedding jewellery, do check out the statement pieces from Joules by Radhika. From kundan & polkis to temple jewellery, they have it all and for every occasion.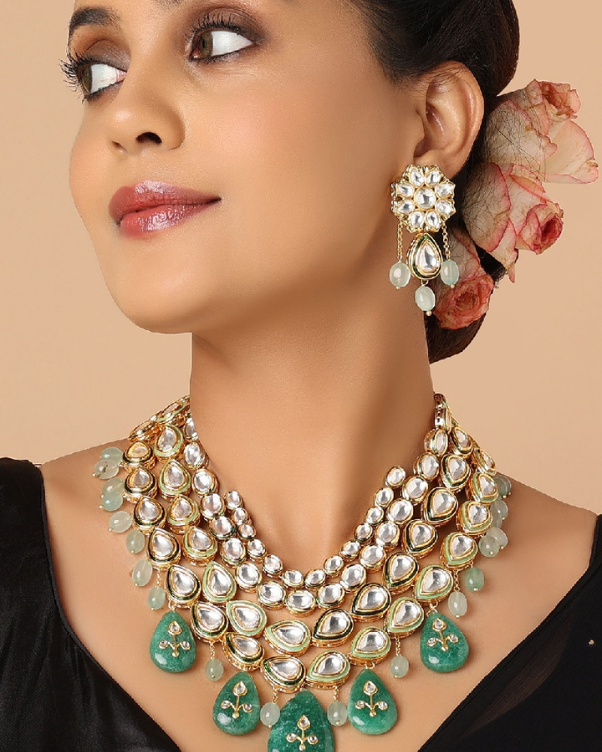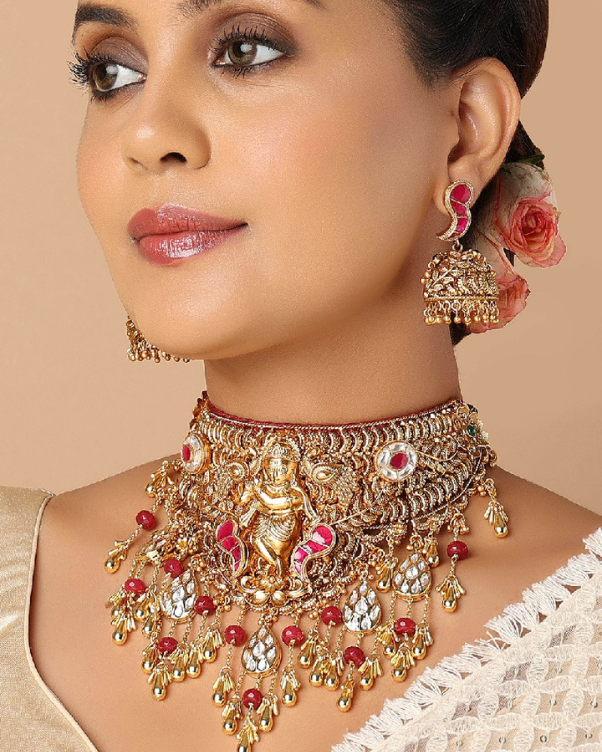 3. Outfits:
This has to be right on top of your checklist so that you don't forget. Here are some points to remember:
Check the zips and knots of your dress before packing. Also keep a sewing kit (Needle & thread handy)
Make sure the wedding dress hanger is sturdy.
Looking for the perfect wedding dress, here are some outfit ideas you will love from the house of Kalighata.
If you wish to go the traditional way, opt for this red raw silk zardozi lehenga.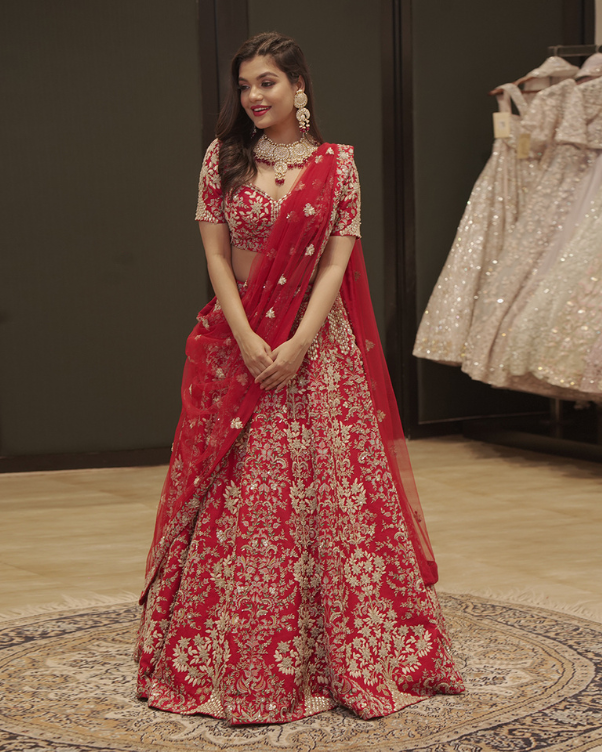 If you would like to experiment with subtle colours, check this out: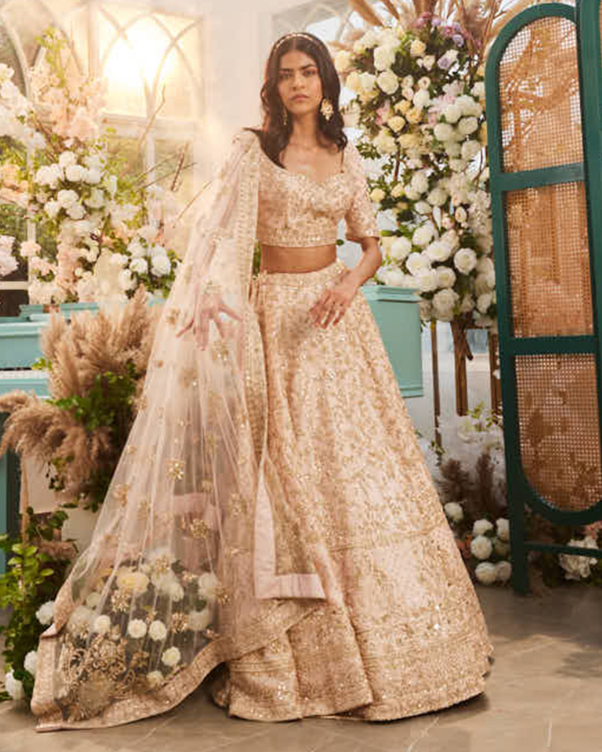 And they have some great reception outfits too: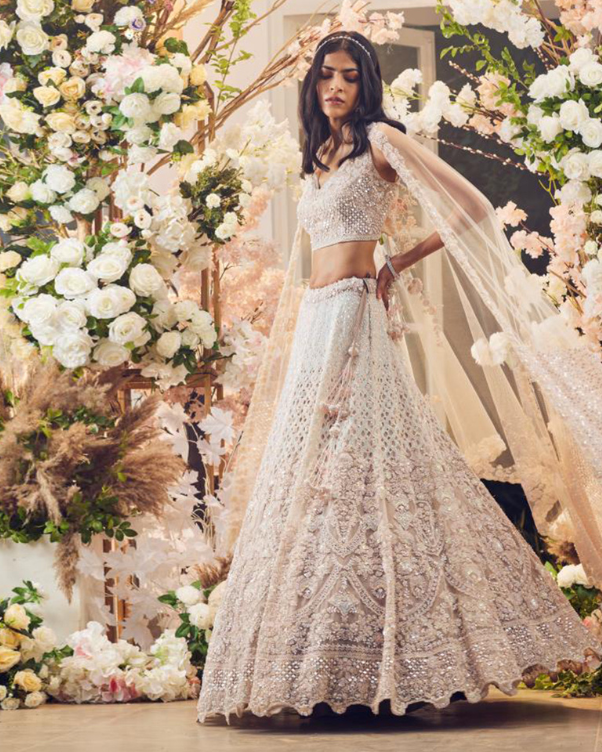 Well, why should only women have all the fun with so many outfit ideas, we have something for the men too from the house of Jatin Malik.
Choose sherwani for the rituals: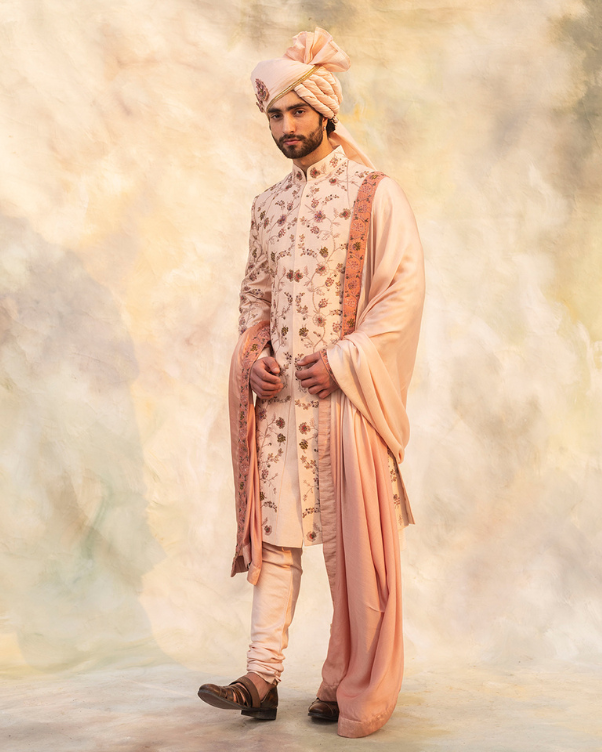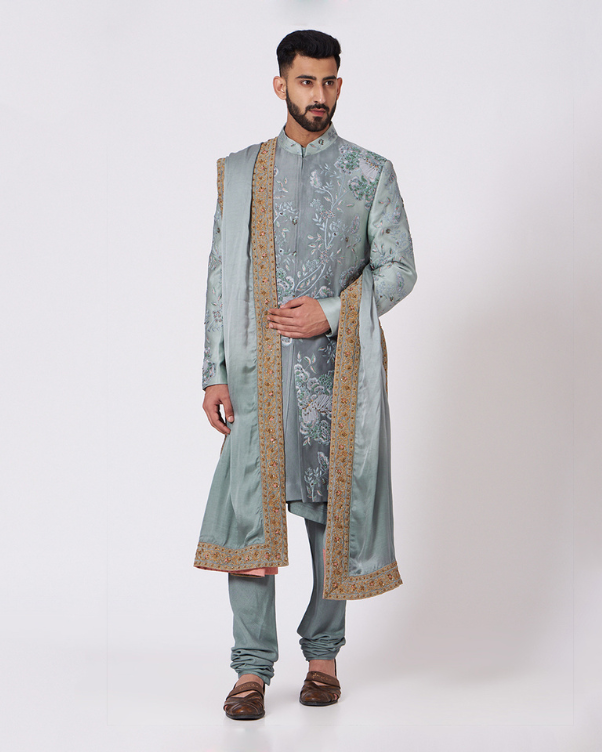 Suit it up for the reception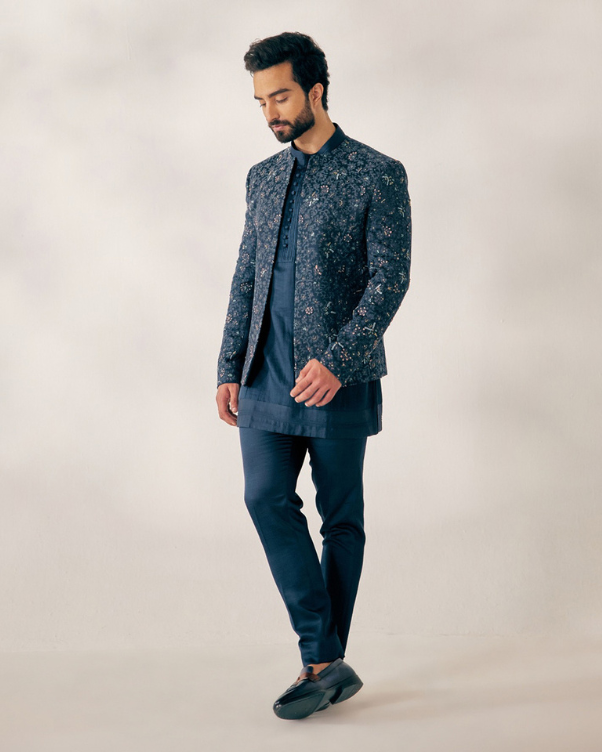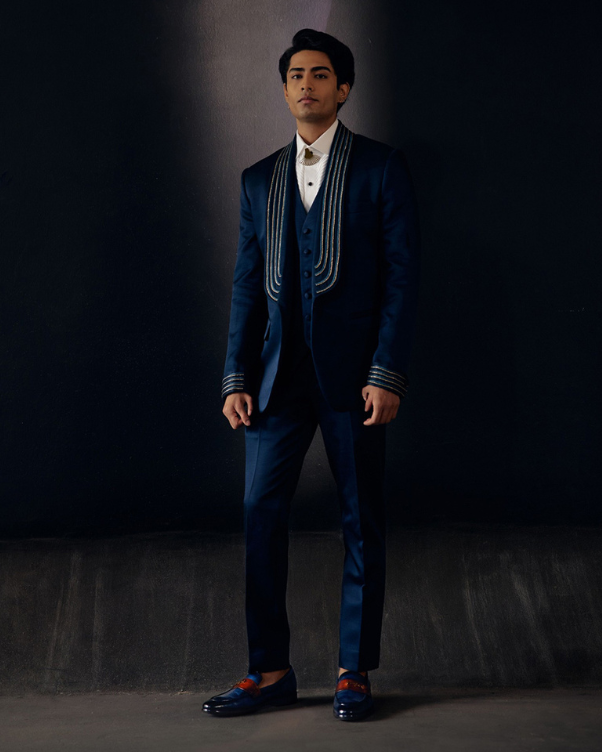 4. Swimsuits and other outfits:
Depending on the number of events you are having, don't forget to pack the rest of the outfits like a lehenga for your mehendi, haldi, sangeet, your cocktail party dress or if you are having a pool party, make sure you pack your swimsuit too.
Need shopping inspiration for all these events? Keep scrolling:
Your mehendi function needs you to be in comfortable attire. An easy breezy lehenga is what you need. Check out the options by Chamee & Palak.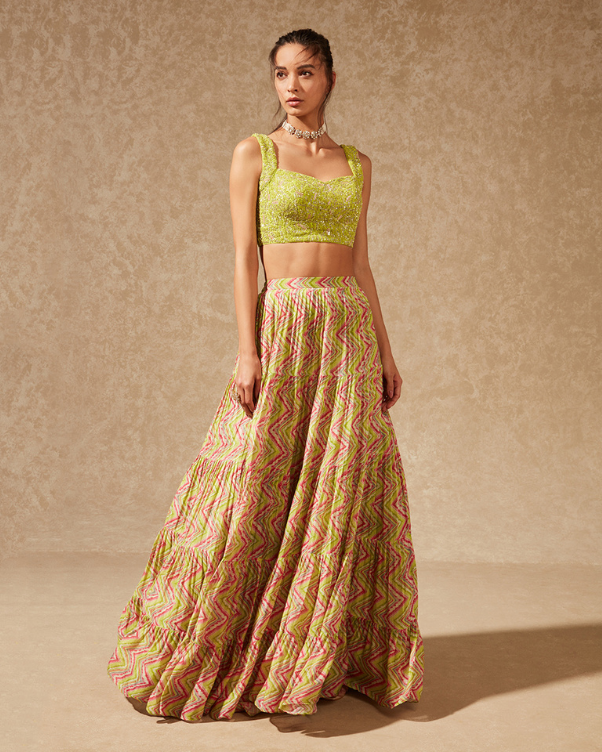 Haldi is all about rang de basanti but choose this colour wisely. This lime green lehenga suit by Tamara by Tahini looks perfect for the occasion.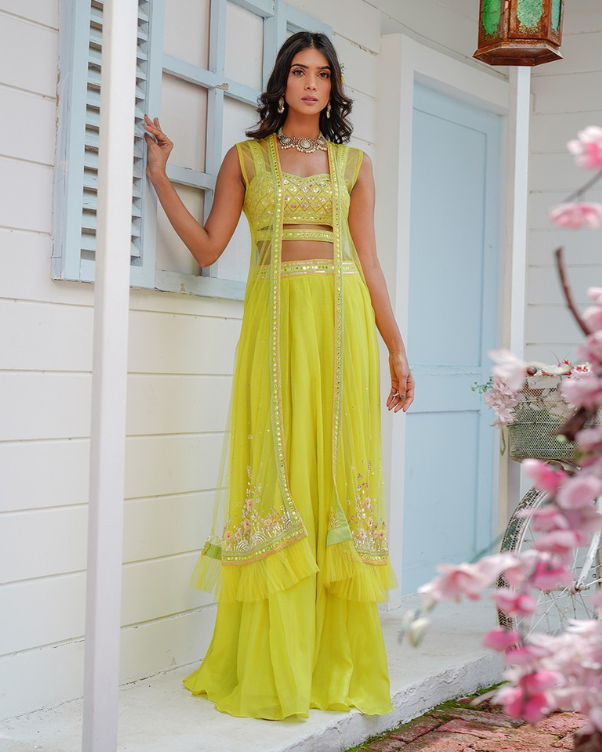 Cocktail parties are generally in the evening so here is an evening gown by Mahek Murpana.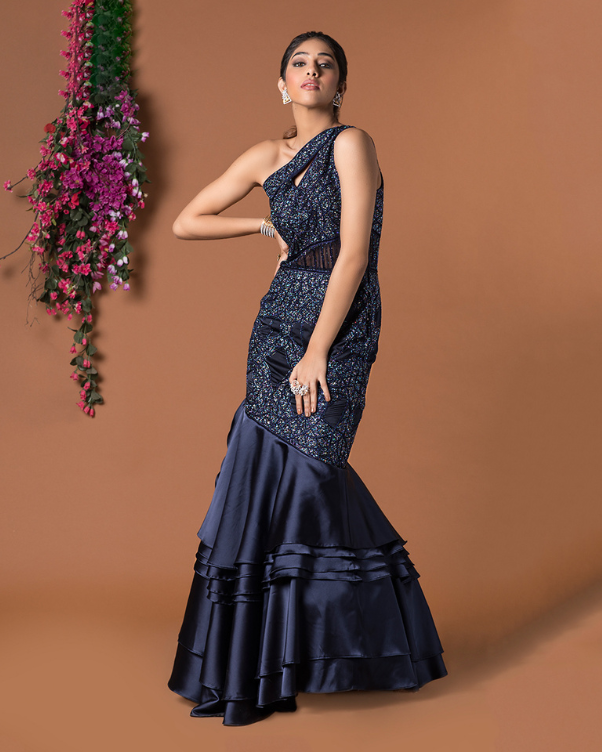 5. Guest favours:
Wedding guests add a lot of fun to the celebration; therefore, they deserve a little token of appreciation. Need inspiration for wedding favours, here are some ideas:
For women, a warm scarf would be a great gift. Here's one by Payal Singhal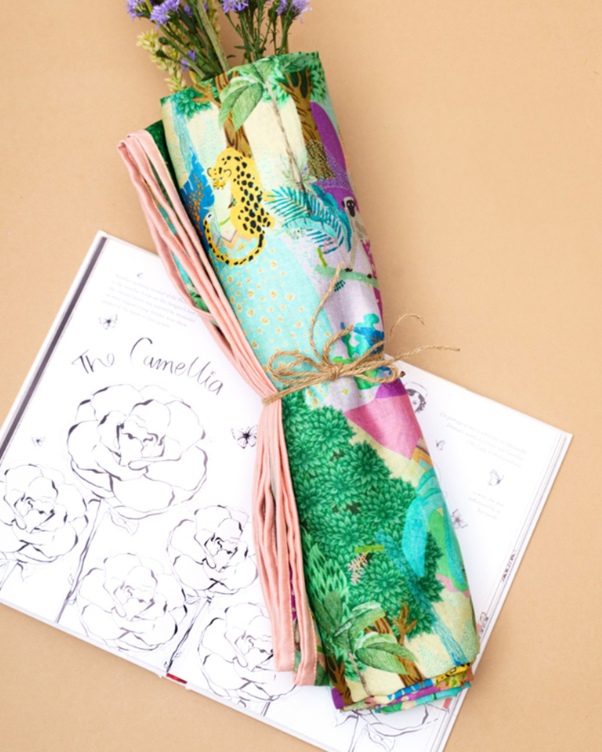 For the men, a beautiful brooch like this from the house of Cosa Nostra would be a perfect gift.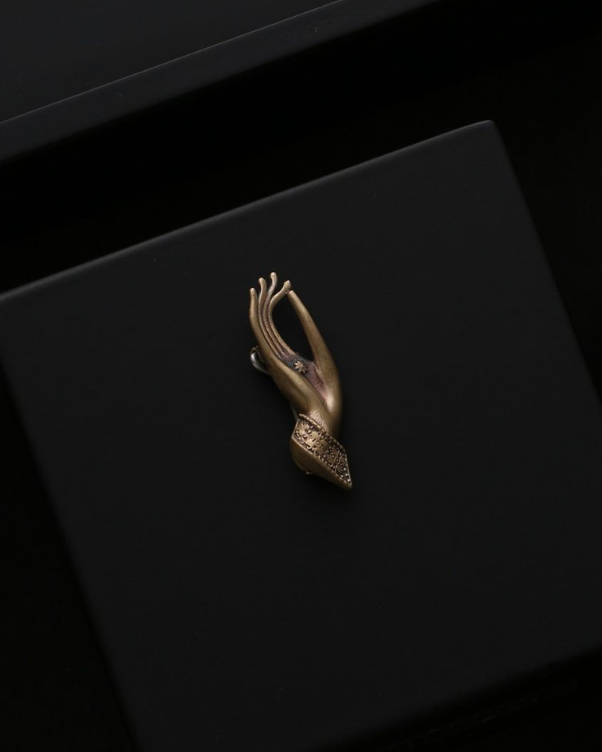 Other essentials to carry would be your passport & other identification proofs. From lipstick to cash everything is very important. Hope this guide reduces your wedding planning stress. For wedding shopping, simply log on to www.mirrawluxe.com.