Ok, we would like to start this blog with a truth bomb. In any Indian wedding, the centre of attention is the bride who is adorning dazzling pieces of jewellery from head to toe. No wedding look is complete without jewellery, it adds the touch of royalty!
But what jewellery should you choose? We know the stress every bride goes through. Relax, we got you covered! We have carefully put together some statement pieces you would need to complete your look. So de-stress and read this article and take a look at the jewellery pieces that are raging between the brides.
Mang tika / Matha Patti:
This piece of jewellery has a chain and a pendant. The pendant is at the front end that rests on the bride's forehead. The Ajna Chakra, that represents knowing or perceiving, is said to be found in this area.
The pendant is usually designed with precious gemstones or pearls, all of it which are arranged like petals.
Here are a few options to choose from Auraa trends.
You can opt for a simple chain and chunky pendant like this one.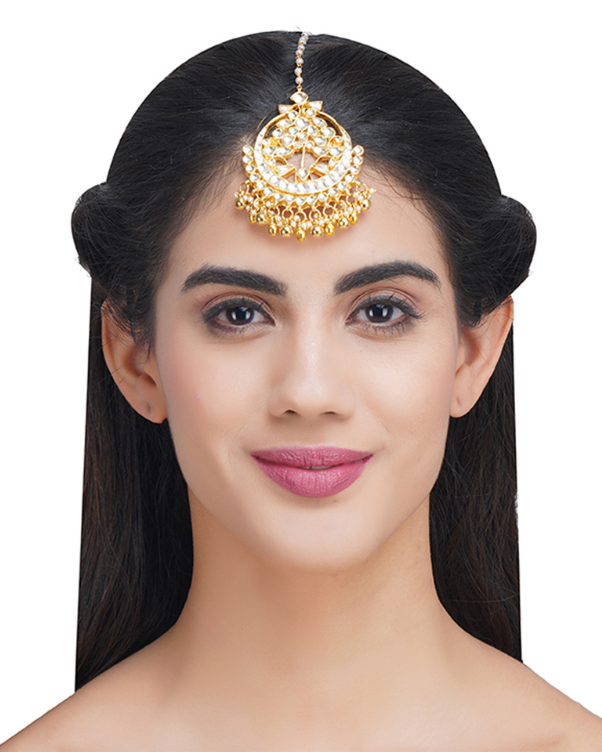 If you wish to go for a much bold look, go for a matha pathi that will fully cover your forehead.
Earrings:
Danglers, jhumkis or studs – what should you go for? Ideally, it should be something that compliments the mangtika / matha patti. For example, with matha patti, jhumkis are a perfect match.
You also need to consider the weight of the earrings..you don't want to be uncomfortable on your wedding day. Also keep in mind the wedding attire. Femizen has a few options you are sure to swoon over.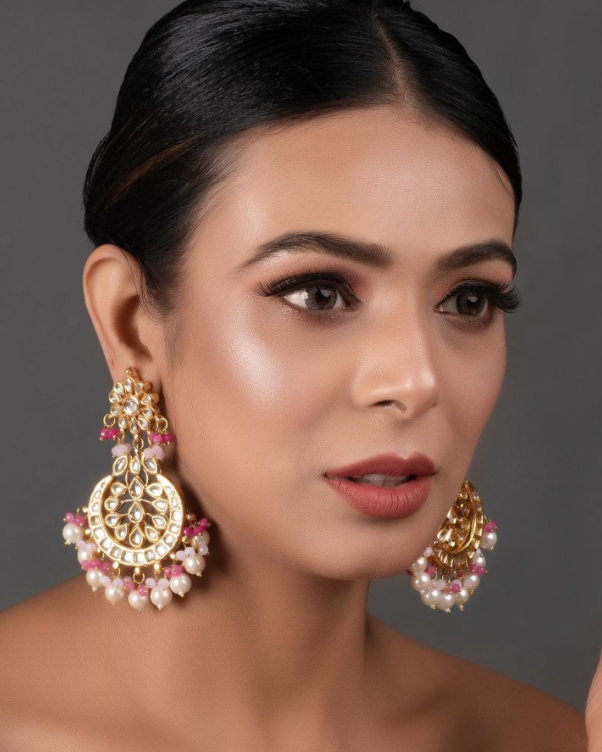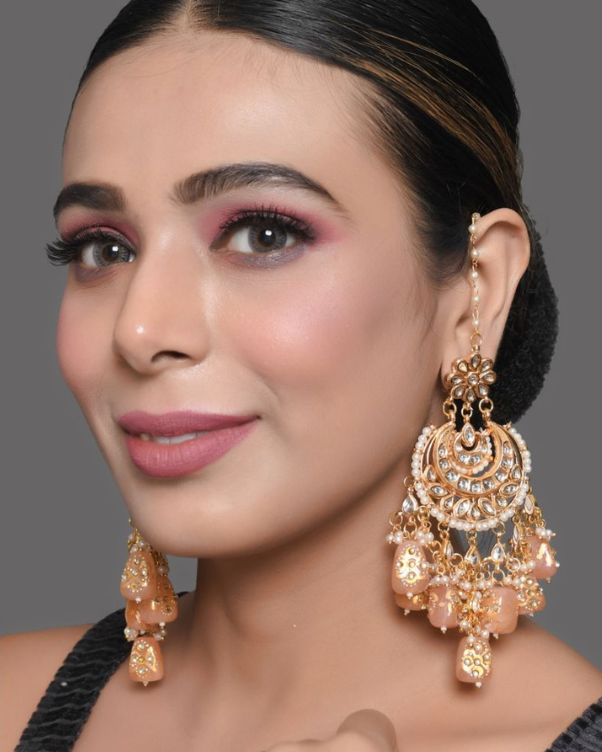 Nath / Nose ring
Nose rings are as important as the other pieces of jewellery. Ideally it should be a hoop with a ring and not a stud to get a more royal look.
There are a plethora of designs available, choose the one you like the most! Abhika creations has a few options for you!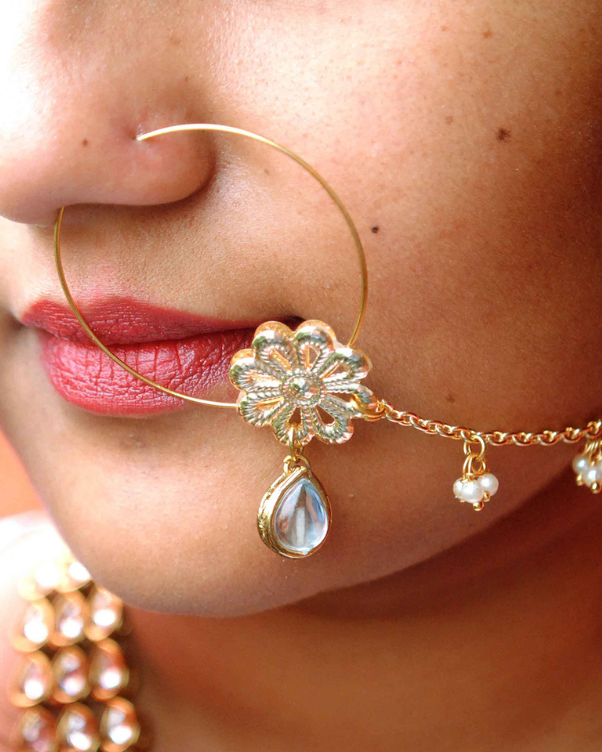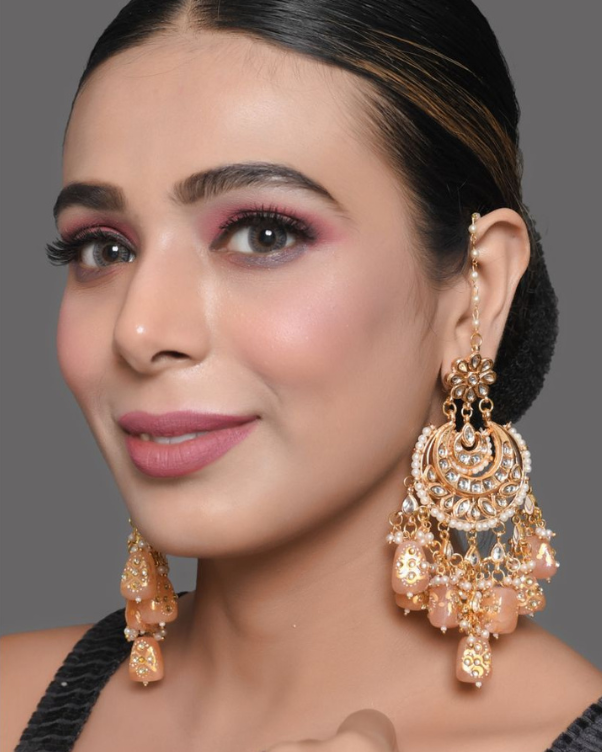 Necklaces:
A bridal necklace is the most important aspect of the bridal look. All eyes are on it. Go for the kundans, jadau and polkis for the ultimate royal look.
Anayah jewellery has a few statement pieces. Check them out!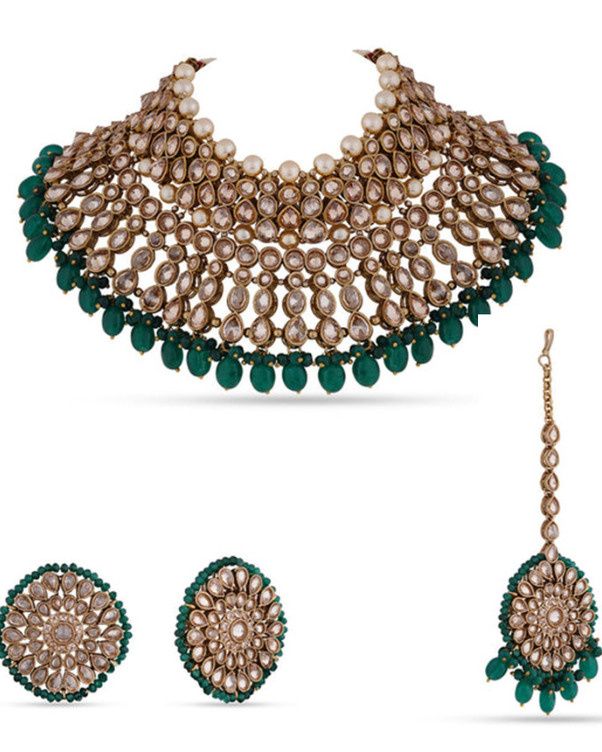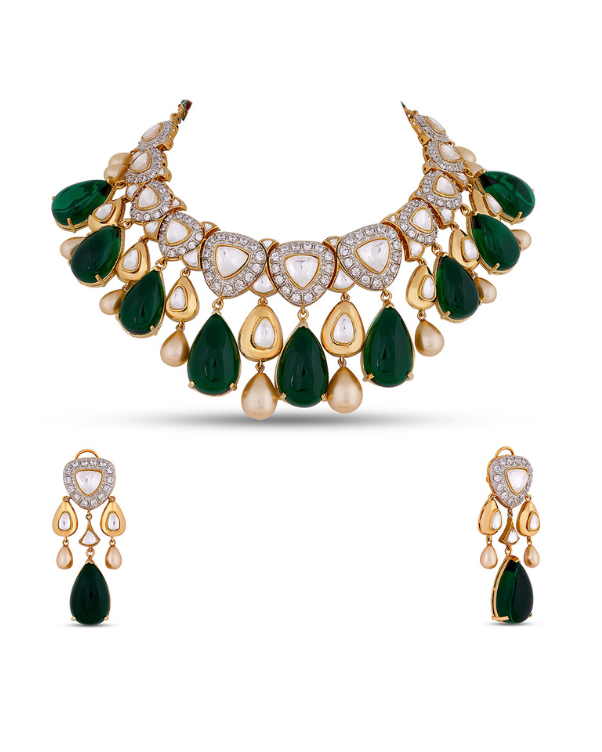 Waist band
Flatter the waistline with a kamarband / waist band! This belt is made intricately with metal chains of gold/silver. These days we see a lot of South Indian bride's flaunting it as it adds grace and elegance to your overall look
These pieces by Zariin are simple and minimal and we are sure you will fall in love with them.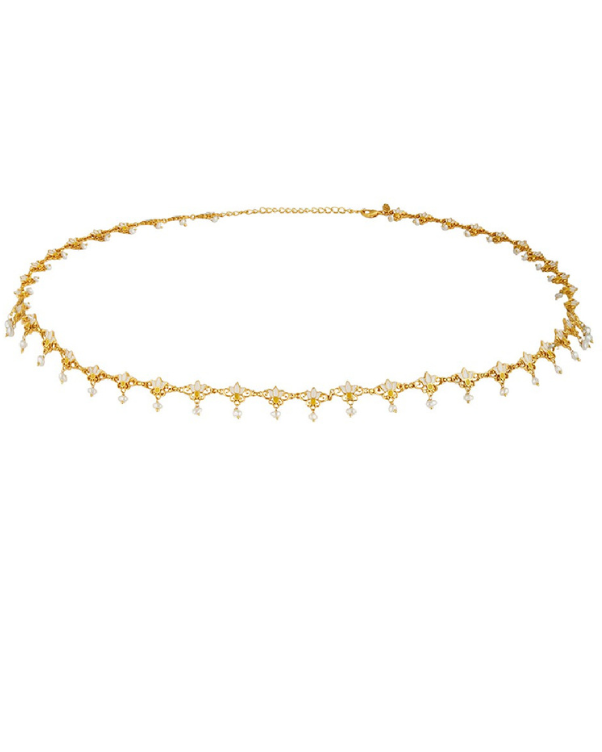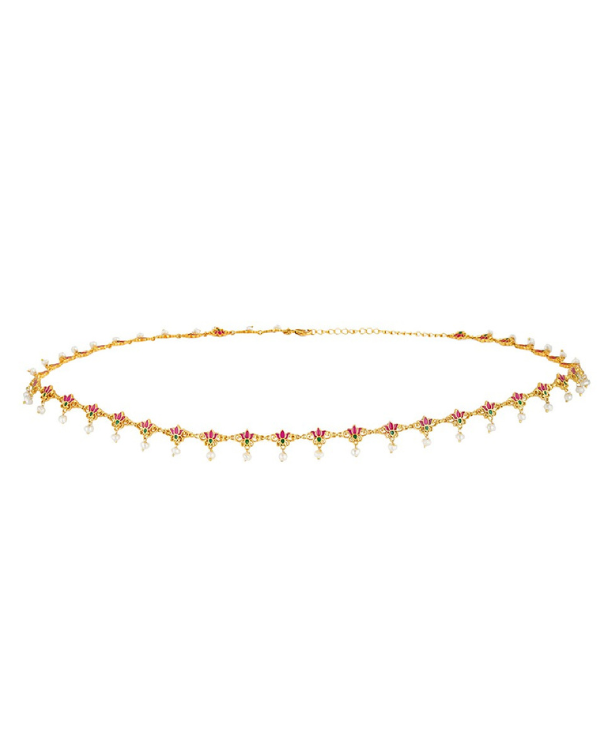 Bangles:
Complete your look with the bangles or bridal churas made of gold, glass or ivory depending upon the tradition and your wedding ensemble.
These kundan bangles from Shlok Jewels are sure to give you a royal look.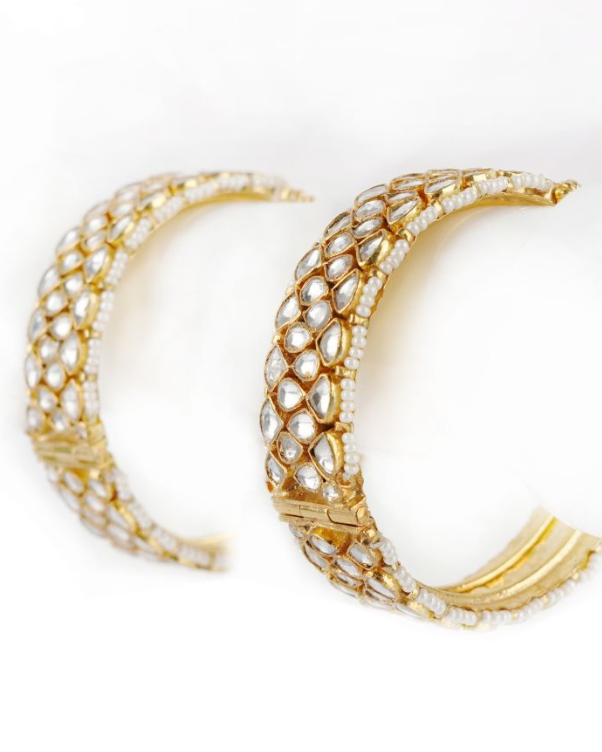 Before you select your jewellery, consider The three aspects – comfort, budget and the envisioned look. Hope this blog helps you make an informed decision.
Tell us how your wedding jewellery shopping experience on www.mirrawluxe.com was in the comments below.